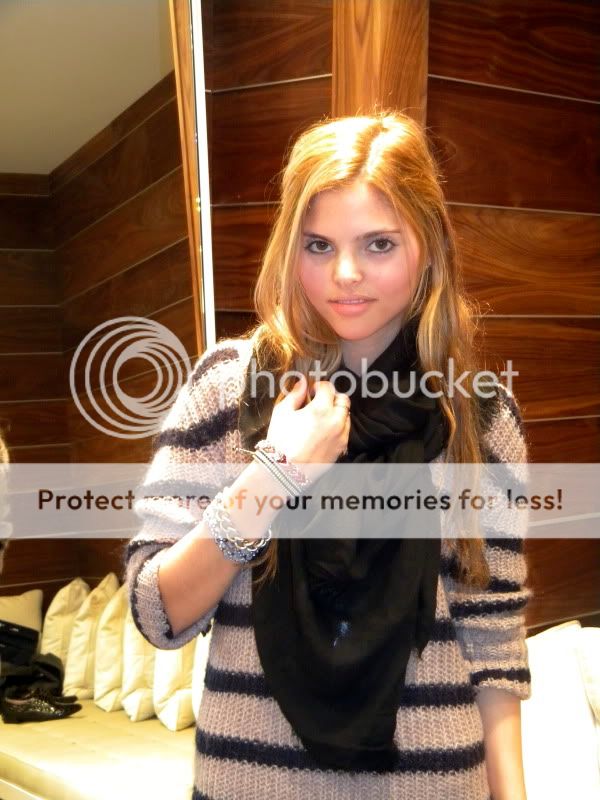 (American Eagle Outfitters/Aerie sweater and bracelets, Blank leather pants, Sarti black scarf, Zara boots,
Links of London and Isabel Marant bracelets)
I picked this sweater up a week ago but haven't worn it because I felt it needed something more.
I put it on today and it's stripped semi-open knit sort of beckoned me to go pair it with my leather pants.
Are my fellow Montrealers stoked on the RAIN?
Alas, I'm stuffy/groggy/gross+lack vocal range...
Only upside to being sick is that the rain makes it perfect for staying home and drinking tea & watching tv all night.